Master Music Talent Academy
presents 
Master Music Talent Guitar – Learn To Play Songs In 1 Hour
. 
This free mini-course of Master Music Talent Academy helps you with structured video lesson to learn how to hold your guitar, hold your pick and your fingers. It teaches you the basics of the guitar and what the names for the guitar parts are, It teaches you to read guitar tablature, how to play open chords and strumming patterns. It also teaches you about the guitar capo, chord progressions, popular chord progressions, and finally how to incorporate those chord progressions into being able to learn almost any song in 5 minutes.
All Master Music Talent Guitar lessons where applicable come with Guitar Pro files and PDF's for you to download so you are able to view and play the lessons with Guitar Pro or with the PDF's.
After completing this course and practicing you will be able to play rhythm guitar on acoustic or electric guitar. You will be able to play all your open chords, chord progressions and be able to strum with your pick and your fingers. You will also be able to read guitar tablature and follow rhythmical sheet music while playing progressions. Finally, you will also be able to incorporate all that you have learnt to understand how to learn and play almost any song in 5 minutes.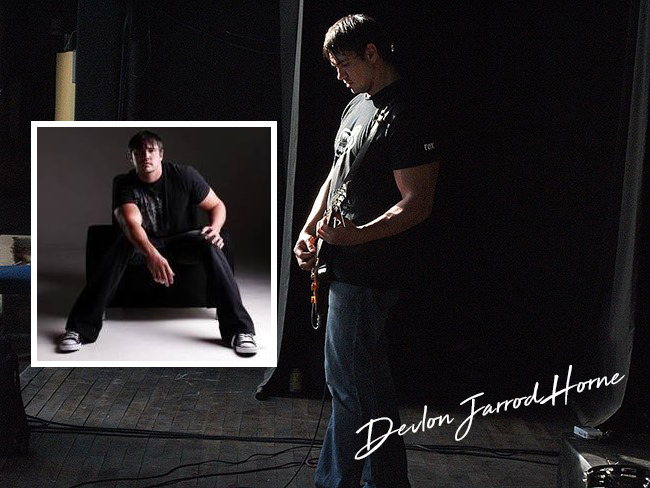 Hi, i'm Devlon Jarrod Horne
I am passionate about everything I undertake, music being my first love!
Don't ever say it can't be done!
"From Spanish guitar to full-on electric rock, Horne is amazing" – Latoya Newman, The Tonight
"White Rabbit have shredded, howled and headbanged their way into our hearts over the past few months, and are now officially Abu Dhabi's favourite cover band" – Time Out Magazine Abu Dhabi
Producer / Recording Artist / Musician / Vocalist / Session Guitarist / Composer / Songwriter