Master Music Talent Academy 
presents
 Master Music Talent Vocals – Improve Your Singing In Days.
This free mini-course of Master Music Talent Academy (which includes 1 lesson from
Master Music Talent Vocals – Learn To Sing Like A Superstar
) teaches you and helps you, with short structured lessons, to rapidly increase your vocal ability. The lessons and exercises encompass the fundamental scales and arpeggios used in modern music today.
The lessons are structured from beginner to intermediate with one advanced exercise, detailing and explaining everything you need to know, utilizing a vocal technique that frees up the voice, increasing range and flexibility in order to improve your vocal talent. That does not mean advanced vocalists can't take advantage of the exercises in this course besides the use of the advanced exercise in lesson 6. Advanced vocalists can take advantage of Lessons 4, and 5 and 6. The exercises span an octave and work through the male range (Bass – Tenor) and the female range (Alto – Soprano). If you are an advanced vocalist, try your hand at lesson 5 (Learn To Sing Like a Superstar Lesson) which includes 5 variations in speed and 2 backing tracks. Also try your hand at the exercises for the opposite gender or, practice advanced techniques over the exercises at faster tempos.
 Lastly, see if you can sing the advanced exercise in this course.
The lessons include descriptions, explanations and 32 audio track exercises at various tempos to help you practice on a daily basis. This mini-course deals with the technical aspect of learning to pitch correctly and stay in tune when singing at a beginner, intermediate and advanced level. There are many more aspects to learn in order to become a great singer, however, this is a great place to start!
After completing this course and practicing over a few days you will hear and feel a noticeable difference in your voice. You will be able to sing songs and hit notes easier blending your registers. Your range would have improved along with being able to feel that your voice has a greater degree of control.
If you still have any doubt, then take a look at the faq's below where we answer all of your questions about our courses.
Course Curriculum
Available in days

days after you enroll

Welcome & Introduction
Available in days

days after you enroll

Improve Your Singing In Days - Free Up The Voice, Increasing Range and Flexibility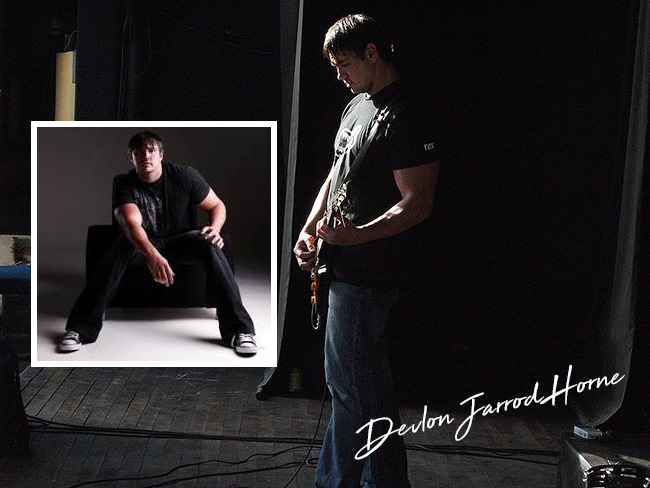 Hi, i'm Devlon Jarrod Horne
I am passionate about everything I undertake, music being my first love!
Don't ever say it can't be done!
"From Spanish guitar to full-on electric rock, Horne is amazing" – Latoya Newman, The Tonight
"White Rabbit have shredded, howled and headbanged their way into our hearts over the past few months, and are now officially Abu Dhabi's favourite cover band" – Time Out Magazine Abu Dhabi
Producer / Recording Artist / Musician / Vocalist / Session Guitarist / Composer / Songwriter