Master Music Talent Academy
 presents 
Master Music Talent Vocals – Learn To Sing Like A Superstar: Beginner
. This full length detailed beginner vocal course of Master Music Talent Academy teaches you or helps you, with structured lessons, to improve on the fine art of singing. We created vocal lessons that get to the very core and fundamentals of teaching, to help your voice reach its full potential. The lessons and exercises encompass scales and arpeggios used in modern music today utilizing them over various sequences and ranges that without a doubt bring you the most comprehensive vocal course ever created.
This entire superstar course from beginner to advanced will help you:
·        Create Amazing Flexibility in Your Voice
·        Create the Best Tone Your Voice Can Possibly Produce
·        Push and Increase Your Range to Its Fullest Capability
·        Create the Most Astounding Versatility in Your Voice
·        Teach You to Pitch Any Interval and Note Spot on Every Time
·        Teach You To Build Sustain in Your Voice
·        Teach You Vibrato
·        Help You with Breathing
·        Inspire Confidence in Yourself & Your Singing
·        Turn You Into a Professional Singer
We combined our knowledge and pumped it into this vocal course that is completely different to other vocal courses we've come across. We take the concept of how music theory is applied to an instrument and spin it 180 degrees to bring you lessons and exercises that will help your voice reach its full potential. This is the beginner vocal course of Learn To Sing Like A Superstar. It details and explains everything you need to know and practice in order to unlock the potential of your voice. The lessons include descriptions, explanations, audio track exercises and backing tracks at 5 various tempos for the male and female ranges. The sections and lessons also include explanations on breathing, annunciation, vocal techniques, correct practices, audio demonstration techniques and much more.
Students who purchase any Superstar course get access to a weekly live Q&A webinar where you can discuss and ask questions on your vocal progress with Dev or with other students.
NO OBLIGATION MONEY BACK GUARANTEE WITHIN THE FIRST 30 DAYS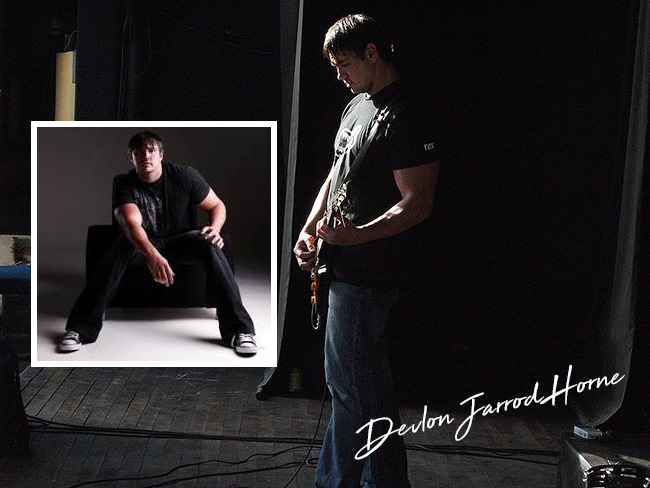 Hi, i'm Devlon Jarrod Horne
I am passionate about everything I undertake, music being my first love!
Don't ever say it can't be done!
"From Spanish guitar to full-on electric rock, Horne is amazing" – Latoya Newman, The Tonight
"White Rabbit have shredded, howled and headbanged their way into our hearts over the past few months, and are now officially Abu Dhabi's favourite cover band" – Time Out Magazine Abu Dhabi
Producer / Recording Artist / Musician / Vocalist / Composer / Songwriter